Auto-filling data in spreadsheets
Auto-Fill
You can automatically fill in data into its adjacent cells by designating the specific area.
Fill Data Down
Perform the following to fill the selected range with the same data that is in the first cell of the selected range.
Select a range of cells that you want to fill with the same data.


Click Edit and Fill-Down.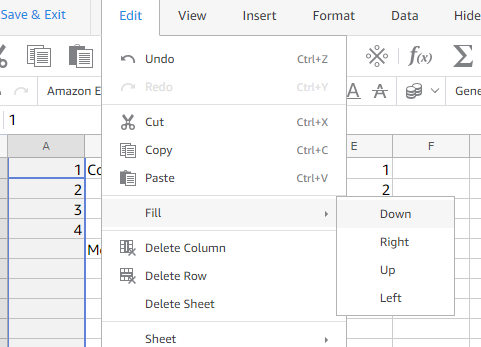 Fill Data with Mouse
Perform the following to fill the cells with the data by dragging the mouse.
Place the mouse on the cell handle ( ) to change the mouse pointer to the cross ( ).
Hold down the left mouse button and drag the cross () until you reach the last cell where you want to finish the data fill.

Release the mouse button.