Hancom Office Word Online view
Show/Hide Toolbars
Depending on where you launch the editor, the layout will sometimes show/hide the toolbars. By clicking on the "Show/Hide Toolbar" menu button, you toggle the visibility of the toolbars.
Toolbar
The toolbar provides quick and easy access to the most common functions. You can change paragraph and font styles, insert objects, change the layout, and conduct basic operations such as copy & paste or zoom in/out.

Ruler
Shows the width of the page as well as the indentation of the paragraph.
Showing the ruler allows you to easily set the paragraph indentations, margins and/or tabs. You can show or hide the ruler.
To show the ruler on the top of the edit screen:
Click View and then click Ruler.
The ruler contains indentation marks. You can adjust left/right indentations by dragging their marks on the ruler.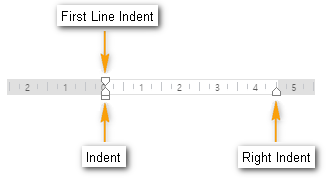 Task Pane
Provides useful menus organized in various icons for easy access. Hancom Office Online allows you to show or hide the task pane within the editing window.
It is convenient if you can see the task pane while editing, but you can also hide the task pane when you need to see the whole edit screen.
To show the task pane on the right of the edit screen:
Click View and then click Task Pane.
The task pane appears on the right of the screen.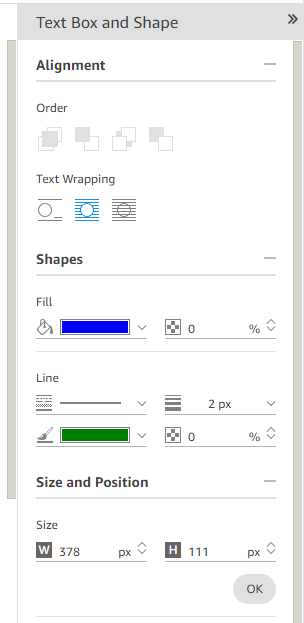 The task pane changes depending on the type of object you have selected, such as pictures, shapes, tables and so on. For example, in the case above, a Text Box object was selected and the corresponding properties such as fill color, line style, text wrapping are shown.